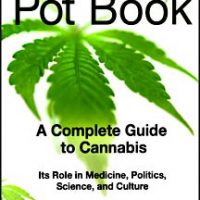 Summer Read: The Pot Book – by Julie Holland, MD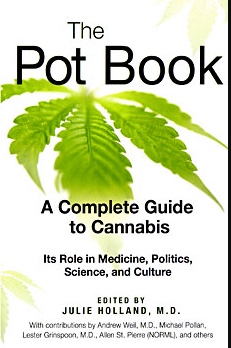 Psychiatrist and NYU assistant professor of psychiatry, Holland (Ecstasy: The Complete Guide) compiles a comprehensive handbook on a widely-debated substance. Comprised entirely of essays written by doctors, professors, activists, and enthusiasts, including Michael Pollan, Andrew Weil, and Tommy Chong, this guide explores all aspects of the popular drug and uncovers prevalent myths in the process (like the belief that cannabis harms the immune system). Included is the history of marijuana and its use, the effects of racism on attitudes about the drug, comprehensive accounts of its effects, and positive contributions, particularly in areas like farming, energy, medicine, diet, industry, and even defense (prior to the marijuana backlash, the U.S. Navy made its ropes from hemp). Essays address the varying, subjective effects of smoking or eating marijuana; readers will learn, for instance, that the individual experience is largely determined by the saturation of delta-9-THC in the particular cannabis plant. Offering an impressive array of varying and well-researched views, Holland has compiled a timely guide for cannabis activists and oppositionists alike.
(c) Copyright PWxyz, LLC. All rights reserved.
Andrew Weil REVIEW
"With marijuana legislation making headlines almost daily, The Pot Book's timing is impeccable. It takes a candid look at all things cannabis from all angles: history, scientific research, medicinal use, our nation's drug policy, myths, and misconceptions. I recommend this book as a comprehensive must-have guide for any library."