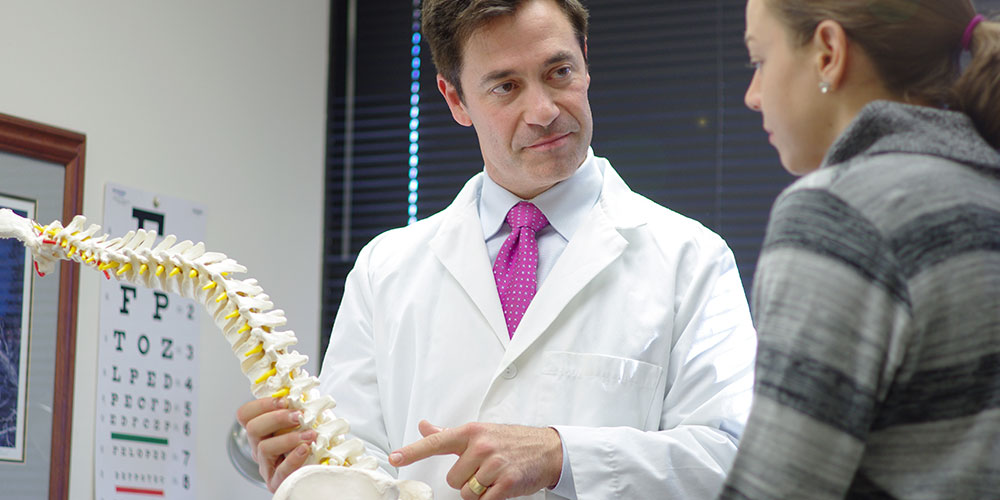 Back Pain Relief without Surgery
Are you experiencing back pain, neck pain, sciatica failed back surgery or a recent back injury? Good news. We have a treatment program that's getting great results and helping Twin Cities residents find quick and long-term back pain relief.
At TimeWise Medical we offer safe and effective treatments for chronic pain. About 80 percent of adults experience low back pain at some point in their lifetimes. It is the most common cause of job-related disability and a leading contributor to missed work days. In a large survey, more than a quarter of adults reported experiencing low back pain during the past 3 months. At TimeWise Medical we offer a multi-disciplinary approach that allows us to offer a variety of treatments to effectively treat a variety of conditions. Dr. Adam Dunham, our resident chiropractor, treats patients with neck and back pain utilizing the TimeWise Method. This a conservative approach to treating conditions such as: Herniated Discs, Bulging Discs, Degenerative Discs, Sciatica, Spinal Stenosis, Failed Back Syndrome, Acute Pain, Chronic Pain, and much more. The treatment is varied depending on many factors and will be tailored to your individual needs.
Services offered
Chiropractic adjustments, intersegmental traction, TENS, rehabilitative stretches and exercises, low back bracing
Ask yourself this: Why consider an invasive back surgery when you have a non-surgical option available to you here in the Apple Valley?
Everyday we see patients here at TimeWise Medical who have been told that back surgery is their only option, only to find out that's really not the case. So before committing to irreversible surgical procedures we recommend you contact us and request an appointment to explore your non-surgical options.