Our Doctors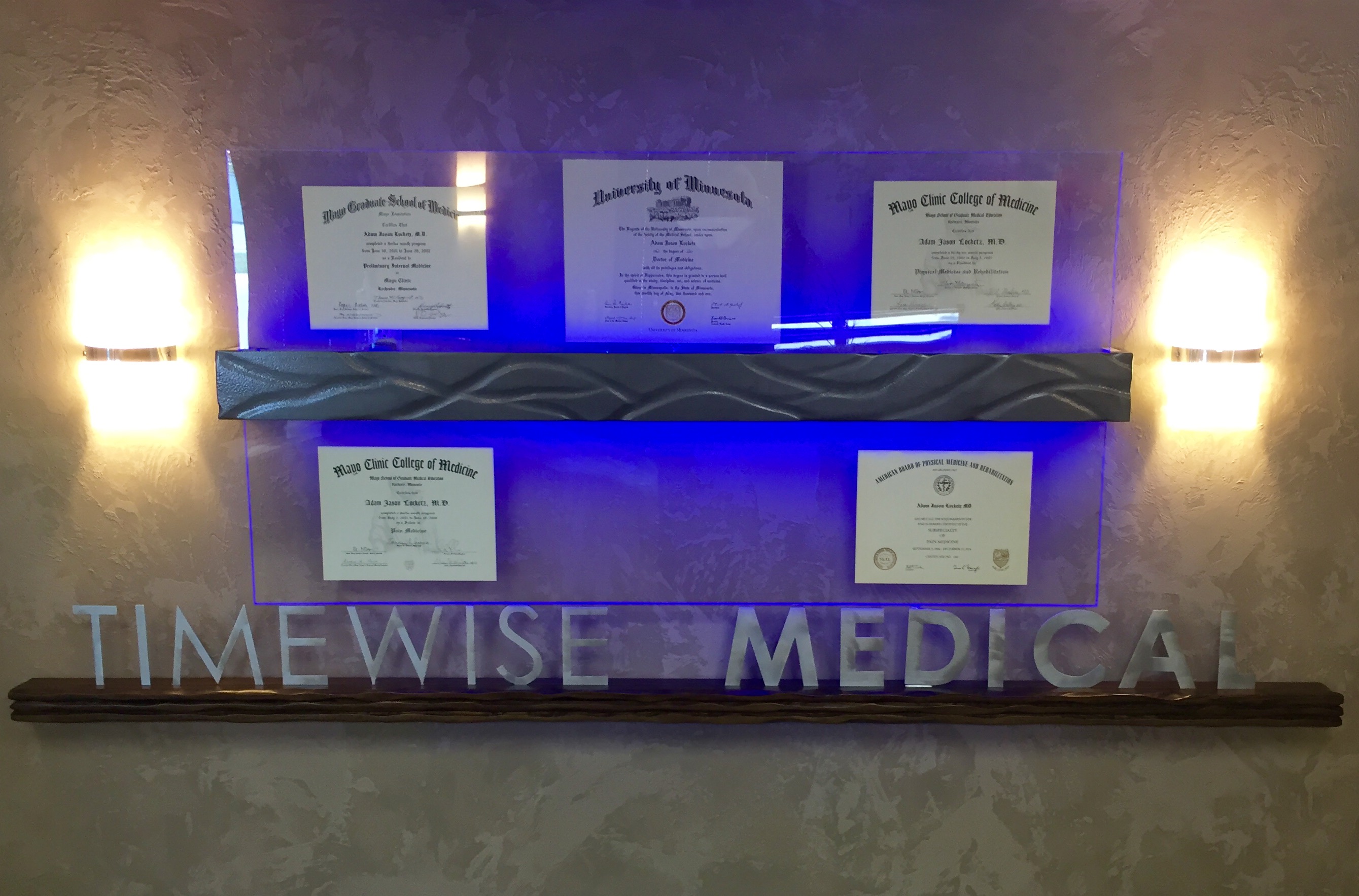 Dr. Adam Locketz, MD, DABPMR, XDEA, CLCP
PRACTICE PHILOSOPHY
"My overriding philosophy in medical practice is that the needs of the patient come first. I strive to provide the best treatment for the timely management of complex spinal and other pain problems. I feel privileged to be asked to be part of their care."
SPECIALTY
Anesthesia Pain Medicine Physician Subspecialty
Physical Medicine and Rehabilitation
EDUCATION
2001 Graduated University of Minnesota School of Medicine, MD
2005 Residency awarded Mayo Clinic College of Medicine combined Internal Medicine and Physical Medicine and Rehabilitation department
2006 Fellowship awarded in Anesthesia Pain Medicine.
BOARD CERTIFICATION
Inactive
Board certified from 2006-2016 Physical Medicine and Rehabilitation
Board certified from 2006-2016 Anesthesia Pain Medicine
PRACTICE INTERESTS
Dr. Locketz is interested in comprehensive pain management/addiction recovery with the goal of returning patients to work and normal daily activities. He enjoys helping Veterans and will work with all patients who seek to find the best way to manage chronic musculoskeletal, spine, and other painful problems.
PERSONAL INTERESTS
In his free time, Dr. Locketz enjoys golf, bicycling, and tennis
Dr. Adam Dunham, DC
Dr. Adam Dunham has been a chiropractor since 2004. He completed his undergraduate work at the University of Wisconsin-Eau Claire and graduated with honors from Northwestern Health Sciences University. Dr. Dunham believes a personal approach
is crucial with patient care and that listening to the patient's problems and goals is critical to finding the right treatment approach to produce effective results. Dr. Dunham focuses on effective conservative approaches, but in some cases this may not be the right option and that is why he believes in working with medical doctors under one roof is the best scenario.
Dr. Dunham loves spending time with his family, and as an avid outdoorsmen you will often find him hiking, fishing and kayaking. He loves sports and (although they don't make it easy) is a diehard Vikings, Timberwolves and Wild fan.